*~*~*~Let's Have Christmas All Year *~*~*~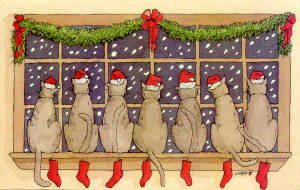 It's Christmas time at The Cat Who Club! And to show how we all rock at Christmas, check out the great contributions to our site! We hope you have a happy, happy holiday and may your household be blessed during this very merry season!
On the first day of Christmas...
Koko threw up
Yum Yum lost 8 feathers, 9 socks and her thimble
A murder happened
Koko gave a death howl
Yum Yum screeched in my ear
Koko got out
Yum Yum stole my bookmark
No, it was pretty peaceful...
- By Kelly
An Invitation (Submitted By John)
The Real Meaning Of The 12 Days of Christmas
Top 10 Christmas Songs for Cats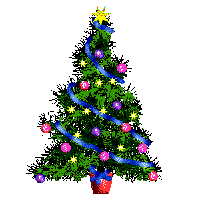 Christmas Links
Do you have a Christmas Site you'd like to see added here? Please include the name you would like to see listed and the site you are wanting to add with a brief description of the site. Thanks :)